Facilitated in partnership with The Council on Crime and Justice and University of Minnesota Law School's Diversity Clubs
What
: Whether you've been arrested, charged, convicted, or have served a sentence, you may have a criminal record. Individualized information will be provided to the members of the public on how to obtain and understand your criminal record, how to explain it to potential employers, and whether or not you may be eligible for expungement.
Picture of the Urban Research Outreach Center
Date
: Every
Third
Saturday of the month
Time
:11:30pm - 2:30pm
Where
:
At the UrbanResearch Outreach-Engagement Center (UROC)

,

2001 Plymouth Ave N, Minneapolis, MN 55411

. It will be held in

Room 105

. Map and directions further directions are provided here. It is accessible by bus routes
7, 19, & 32.
Parking
: UROC has its own private parking lot that can be used.
What Can I Do Now? Obtain preliminary, non-official copies of your records through the Minneapolis Bureau of Criminal Apprehension's Public Criminal History and the Minnesota Court Information System's Public Access Remote View.
NOTE: since they are available to the general public, the records provided through these services are incomplete.
Lower level offenses, juvenile offenses and out of state records among others, are withheld.
Please read the disclaimers on the websites for more thorough information.
These Records should only be utilized as a first step of orienting yourself and a volunteer with your record.
Official records from the Minneapolis Bureau of Criminal Apprehension for incidents within Minnesota can be obtained by completing and mailing
this form
(which must be signed by a public notary or deputy court administrator) along with $8.00. Official case records for every county in Minnesota can be obtained at any Minnesota Court Information System Public Access Terminal, which are located in any Minnesota district court.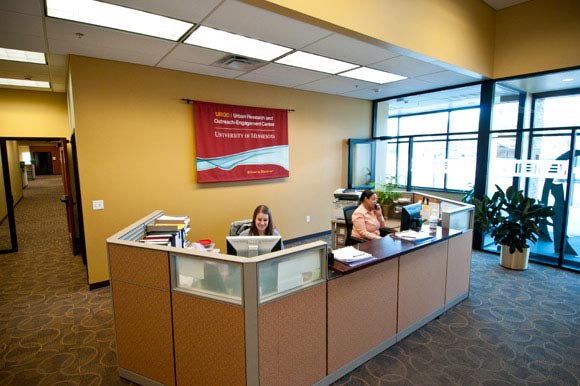 Reception Area of UROC
Any information or documents regarding potential records resulting from incidents
occurring
outside the state of Minnesota, from a federal matter, or from another country that you are able to provide will enable our volunteers to be of the greatest assistance to you most quickly.
Further information on expunging one's criminal record can be found at The Council on Crime and Justice.